Big Data
Services

For Your Business

to Maximize Value of Your Business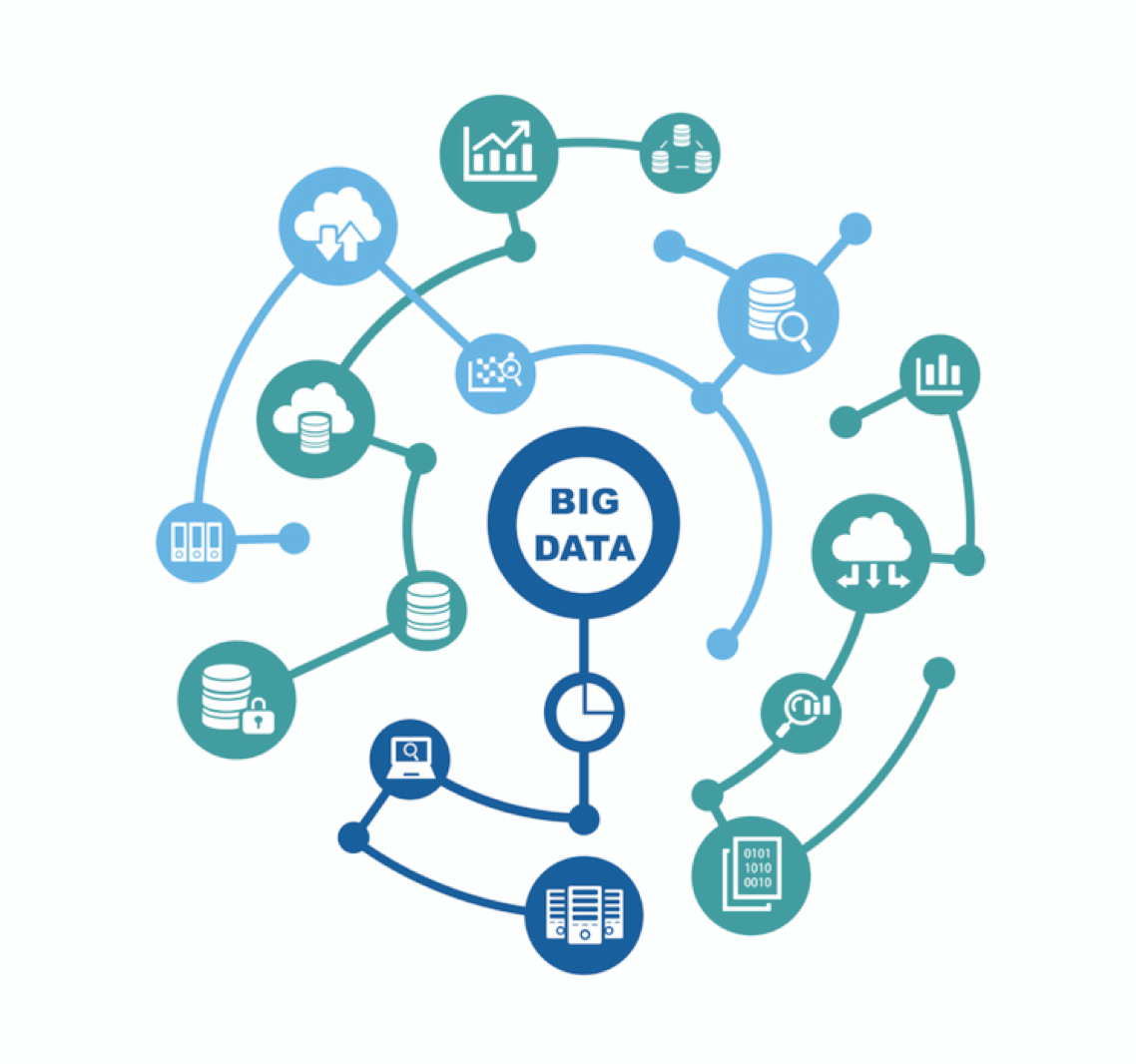 Big Data
Big data is a specific indication that is used to describe the vast assemblage of data that is huge in size and exponentially increasing with time. It simply specifies the massive amount of data that is hard to stock, investigate, and transform with conventional tools of management.
Big data as a service refers to a provision of data platforms and tools to assist organizations in processing, managing, and analyzing large data sets in order to generate insights that can be used to improve business operations and gain a competitive advantage.
We help our to clients overcome big data challenges so they can become truly digital businesses.Big data strategy, real-time big data processing, machine learning, data platform management, and analytics solutions are all part of our big data consulting services.
Big Data Consulting Service
We provide consultation of Big data implementation/ evolution strategies and detailed roadmaps and Recommendations on data quality management.
Big Data Implementation Service
Big data solutions development tools are (a data lake, DWH, ETL/ELT setup, data analysis (SQL and NoSQL) and big data reporting and dashboarding).
Big data supports include Big data solution administration, Big data management and Big data solution performance monitoring and troubleshooting.
Big Data Managed Analytics Services
We offer Big data solution infrastructure setup and support, Big data extraction and management, ML model development and tuning for your Business.
Copyright © 2010 - 2023 Xiteb® All Rights Reserved