IoT Development
Services

For Your Business

Connect digital solutions with the physical world.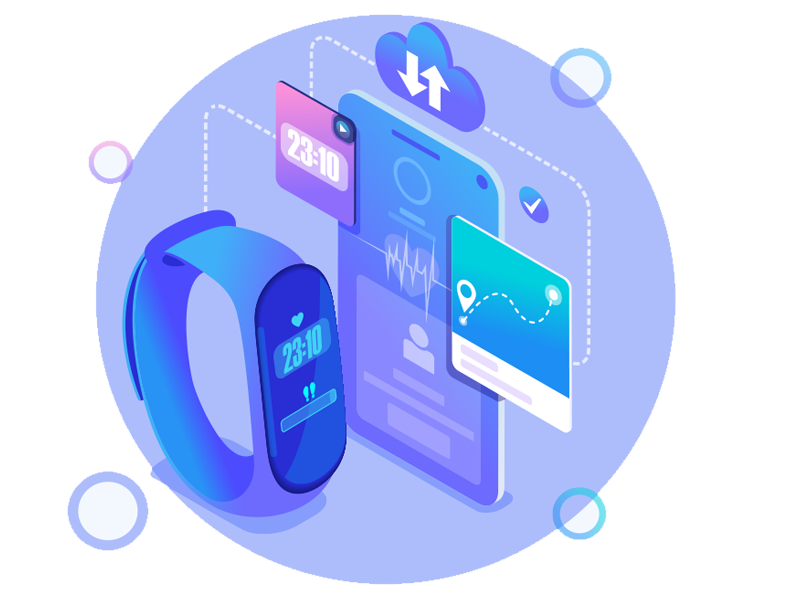 Internet of Things (IoT)
The Internet of Things gives you and your company the possibility to integrate devices used in different processes into a common computer network.
Be it a smart home or smart office solution, healthcare device or tracking system for supply chain management, IoT can improve workflows, get data about devices' performance, and more. To take advantage of such systems, you will need to invest in IoT development. It is a process of matching software development with hardware development.
IoT is a vast field that covers a lot of technologies, machines, systems, tasks, and interactions. Such a wide array of components turns IoT software development into a challenging endeavor.
Since IoT is gaining momentum, the time for your company to jump on board this trend is right now. A lot of enterprises and organizations are already leveraging the power of custom IoT solutions to redefine the way their products interact with people, machines, and systems. So, if you don't want to get behind, it's high time you consider working with IoT solutions.
Our
IoT Development

Services
IoT Application Development
IoT is in vogue - and we multiply that. Hit us up if you strive to help your customers experience a truly connected world with IoT‑driven custom solutions.
Coming with thoroughly designed UX/UI for all screens, the options include voice control and image recognition. If you'd love to integrate a third-party API, just pick one and we'll make sure it's here.
Integrate your new internet of things application with any corporate solution (such as DMS, ERP, WMS) to gain a second wind.
Connectivity with Wearables
Coupled with the power of IoT, wearables will bring real-time monitoring, collaboration, personalized perspective, and enhanced quality to any domain where you want it to be.
We develop IoT gateway solutions that capture, aggregate and transfer data from edge systems to the cloud. Solely to make your internet of things application a gateway to the future.
Internet of things is where data gets big indeed. We build in custom or third-party analytical tools so that not one bit of valuable data sits unused.
Possible
IoT Applications
Copyright © 2010 - 2023 Xiteb® All Rights Reserved