Robotic Process Automation (RPA)
Services

For Your Business

Connect People and Robots Together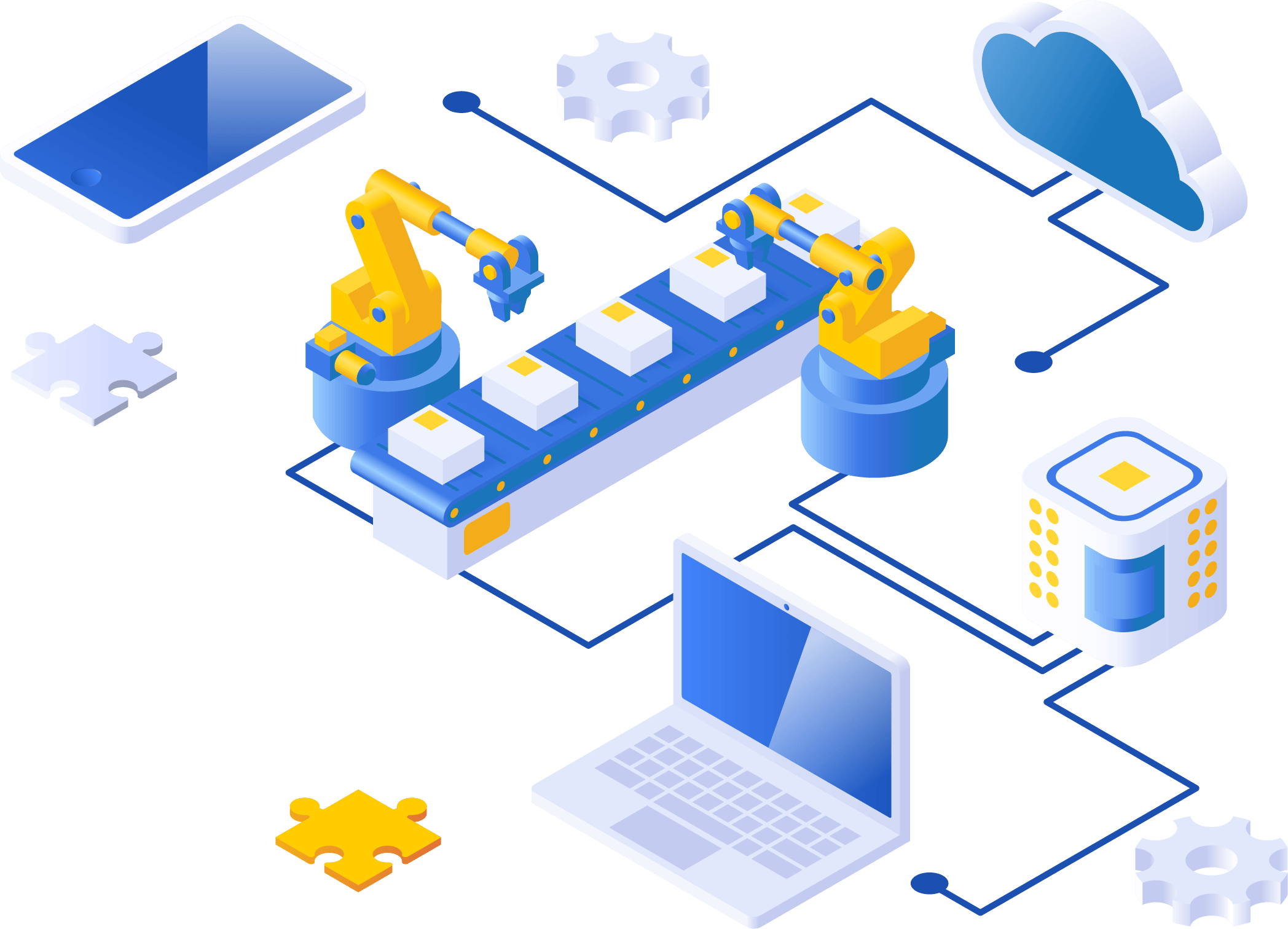 Robotic Process Automation (RPA)
Robotic Process Automation is one of the most vital technology in the contemporary world. The RPA applications can be deployed in any organization where it enables employees to configure computer applications to acquire and translate current applications for processing a transaction, handling data, and communicate with other systems. Like industrial robots are increasing production capacity and increasing quality and precision, the RPA robots are transforming the way industry thinks about and control business processes, such as IT support, workflow process, remote and back-office process.
There are many companies like Amazon, Aramex is investing huge amounts of money to implement robotic process automation in order to reduce process time and save money. We provide various types of RPA solutions to our clients, enabling digitally transform their business using robotic process automation tools. We dissect your monotonous processes to recognize key processes which need to be automated and assist you to create and build a customized RPA as per your requirements, that best suits you. Our solution will guarantee that it will increase the processing time, meet submission obligations, reduce human errors, increase consumer retain ability.
Our
Robotic Process Automation

Services
Digital Business Process Automation
You can free up by delegating low-level, routine tasks to bots using RPA solution. The software will release you from the burden of repetitious tasks.
Legacy System Integration
Our legacy system integration, can be upgraded compatibility with latest technology to achieve desired performance thus facilitating faster operations.
The best way to reduce redundancies in business processes is to automate workflows with a bot, turning your customer support into a 24-hour help desk.
Get the ability to extract data from numerous pages within minutes, and save your precious time and resources to prioritize making business decisions.
We help our clients to transform data into intelligent insights with predictive modelling by using data mining, text mining, and forecasting.
Copyright © 2010 - 2023 Xiteb® All Rights Reserved